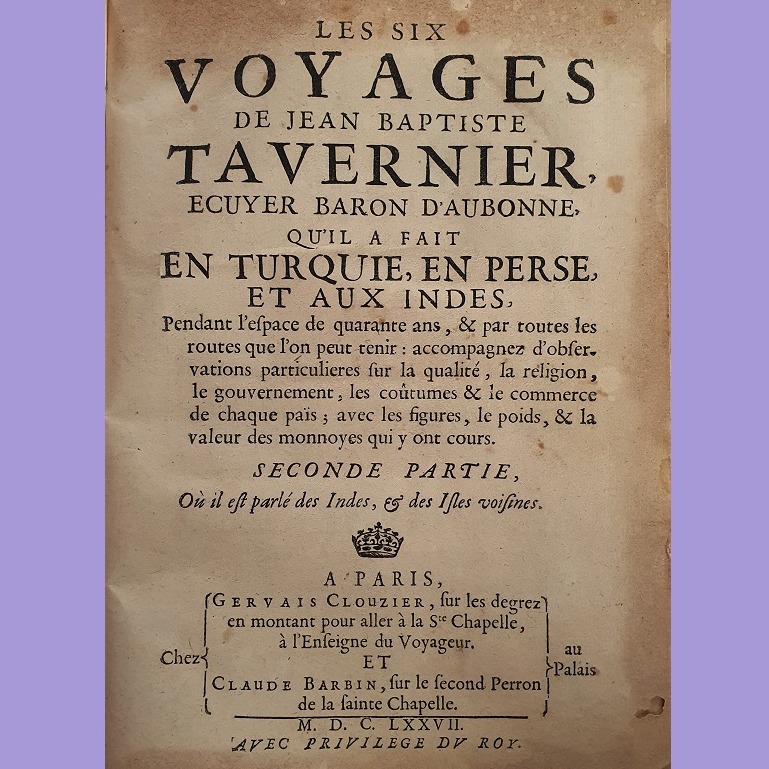 About a week ago, I posted a picture of what in my opinion was one of the rarest objects displayed at the GemGeneve 2022 exhibition.
It was an original jewelbox originating from the sale of the legendary French crown jewels in 1887.
Certainly something you don't see very often.., if at all.
Today I want to share my rarest find which occurred quite early on my 1st day's visit. I stumbled across an interesting exhibitor which was offering rare books and manuscripts in regards to the gem & jewelry world. As I was looking through his collection we started chatting.., and naturally reached the subject of Jean Baptiste Tavernier and his 17th century travel accounts.
He offered me quite an unusual and very rare 1677, French 2nd edition, but had only a copy of volume II (originally a two volume set).
Since Tavernier's travels to the East reaching India occurred on his latter trips (1651-1668), the second volume is all about JBT trips to India and his interactions with India's Mughal rulers and their jewels, gems and diamonds extravagances, some of them of the highest historical pedigree which are still very valid today.
In the picture, the original title page "Les Six Voyages de Jean-Baptiste Tavernier- MDCLXXVII (1677)"
Thank you Christophe…