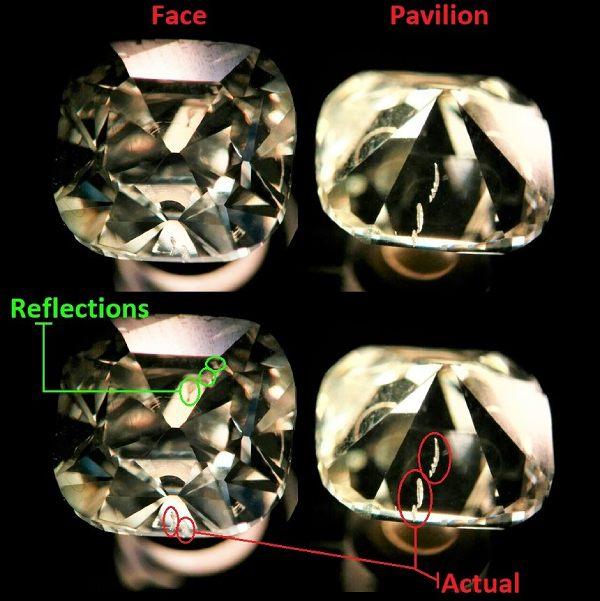 Sometimes even accurate planning for design accommodations have their own plans..
Showing a diamond well on its way to be completed into an 8×8 (single) cut (8 main crown & pavilion facets prior to final brillianteering process which further splits 16 main facets into *57 facets in total).
Three tiny left-over pavilion surface reaching feathers are shown circled red on the right.
On the left, we can view the exact same feathers as will appear in the face-up position (circled red) but we can also notice their reflections on the opposing pavilion facet (circled green).
So…, does the cutter completes the diamond as-is including the feathers and at the originally planned size/weight?
Or does the cutter reconsider the plan and aims for a smaller free of inclusions final diamond?
In case the latter is considered, going below a significant weight bracket can have substantial economic consequences, like for example dropping below a significant carat weight size (e.g. 1 – 3 – 5 – 10 carats).
And doing so will require a whole recutting process if high precision is one of the objectives.
*Standard brilliant