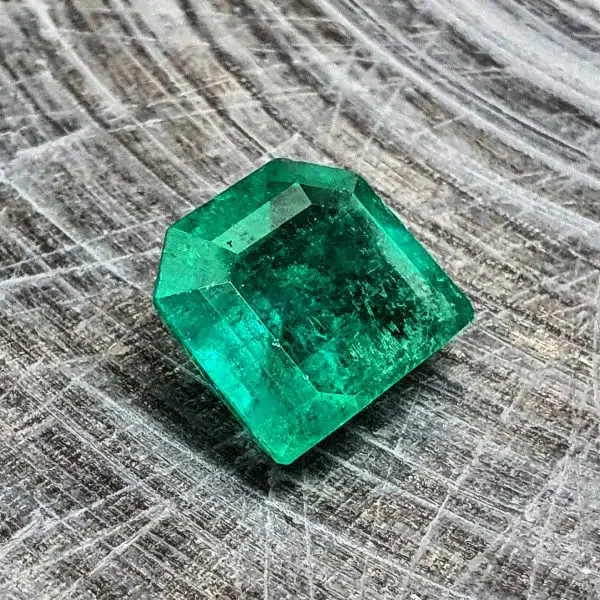 This was a ten carat old beat up antique Colombian emerald which required some tender loving care.
About 1/5 of its length was in really bad condition…, some very unpleasant inclusions needed to be eliminated.
This picture shows the emerald right after cutting out about 20% of its old existing length.
Coming from a world of diamond cutting, it really surprised me how long it took to physically grind out this much material.
For diamonds as example, cutting this much would easily take about two days of constant friction on the cutting wheel, and if met by minor irregularities can take much longer to succeed.
This emerald was cut on this polishing wheel which now serves as a cool background of this picture.
The bottom section which was cut straight and missing its two corner breaks took:
a) One day
b) 6 hours
c) 1 hour
d) 15 minutes
e) 30 seconds
Which do you believe is the correct answer?
Would love to hear your pic in our comment section (below).
Story of inception can be viewed at #gemconceptsemerald645 on Instagram