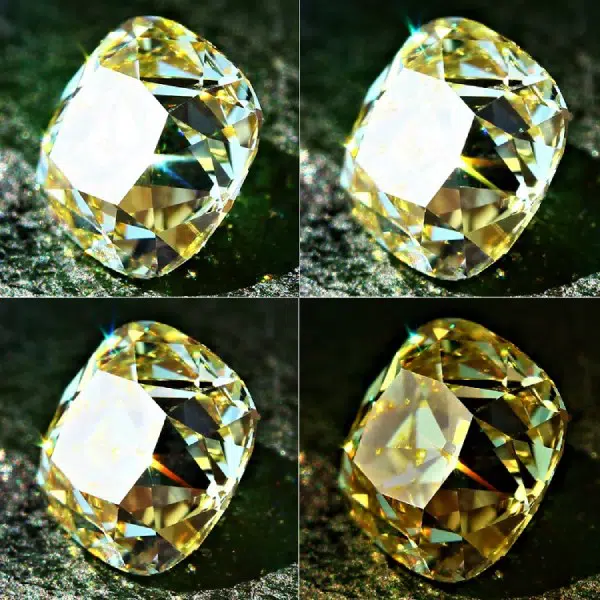 A unique collage demonstrating dispersed light rays of various spectral colors traveling through one of our yellow Old Mine Cuts.
Why unique one might ask?
The light source in these pictures is actually a direct midday (very-strong) sunray hitting the diamond which is positioned in a dark-shaded environment allowing just a few sunrays through.., such environments generally optimize spectral phenomena's.
Because of the overwhelming quantity of sun-light hitting the diamond I was able to almost pick up the whole visible spectrum (albeit in 4 pics.) as the rays of light disperse into their spectral colors upon exiting the diamond from inside.
Such optical occurrences usually translate into the colorful fire phenomena we so seek from our diamonds..
Top left: Blue~Indigo
Top right: Yellow~Orange
Bottom left: Red~Orange~Yellow
Bottom right: Transparent Table Facet