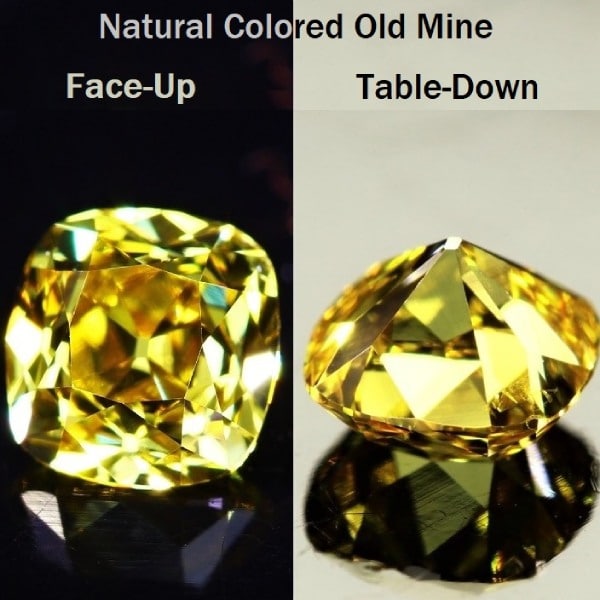 Around the early 1990's, faceting designs and proportions for colored diamonds took a new turn in diamond design with the R&D of color retention areas as main reflectors.
I roughly estimate over 90% of colored diamonds cut since were designed to primarily exhibit or reflect internal color zones in the face-up position. The issue is we rarely observe diamond jewels in the faceup position. To enjoy diamonds and their optical displays, light and movement is a required necessity.
This slightly greenish-yellow Old Mine Cut diamond was designed and cut to that old-school believe that play-of-lights is a diamond's primary objective. We are able to notice its faceup and body color matches pretty nicely in hue, tone and depth. A considered rarity these days.
If you are interested more on this intriguing subject, I welcome you to read my full article: https://gemconcepts.net/cutting-fancy-color-diamonds/