A full 18kt red gold & platinum circle contemporary style gem-band set with vintage Rubies
This unique full Circle band, designed to a contemporary style, set with thirteen early 20th century vintage round rubies, weighing a total of 1.267 carats.
The gems from our private collection are mounted on a 18kt red gold contemporary collet-band. The Rubies are further secured with uniquely applied platinum prongs (six on each collet) which also adds a unique contrast and character to the jewel.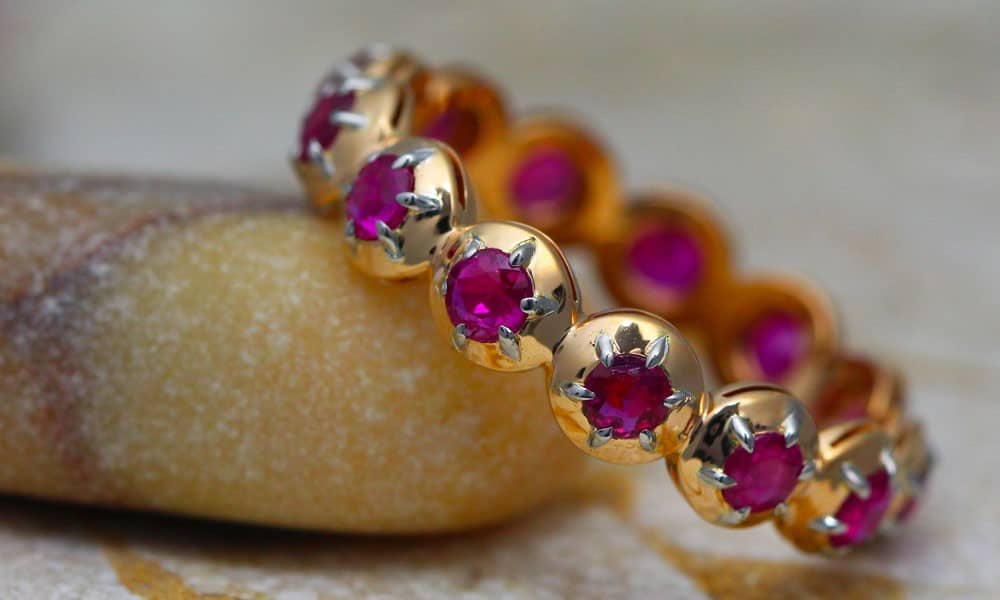 Details:
Creator: GemConcepts
13 natural Rubies, 1.267 carats total
18kt red gold and Platinum, 2.348 grams.
Ring size: 6 us
Price: SOLD