A full circle "Collette" Georgian inspired Old Mine Cut Diamond band ring
A full circle collet-set band ring created with GemConcepts asymmetrical Old Mine Cut Diamonds mounted in *oxidized silver topped 22kt gold. Additionally, each of the twelve Old Mine Cut Diamonds are further secured with six platinum prongs which is one of our twists for this Georgian band design but also serves as a better more secured setting for the unique Diamonds.
This ring is set with twelve GemConcepts Old Mine Cut Diamonds weighing a total weight of 1.66 carats. Their respected qualities range from D to G in color and VS-SI in clarity.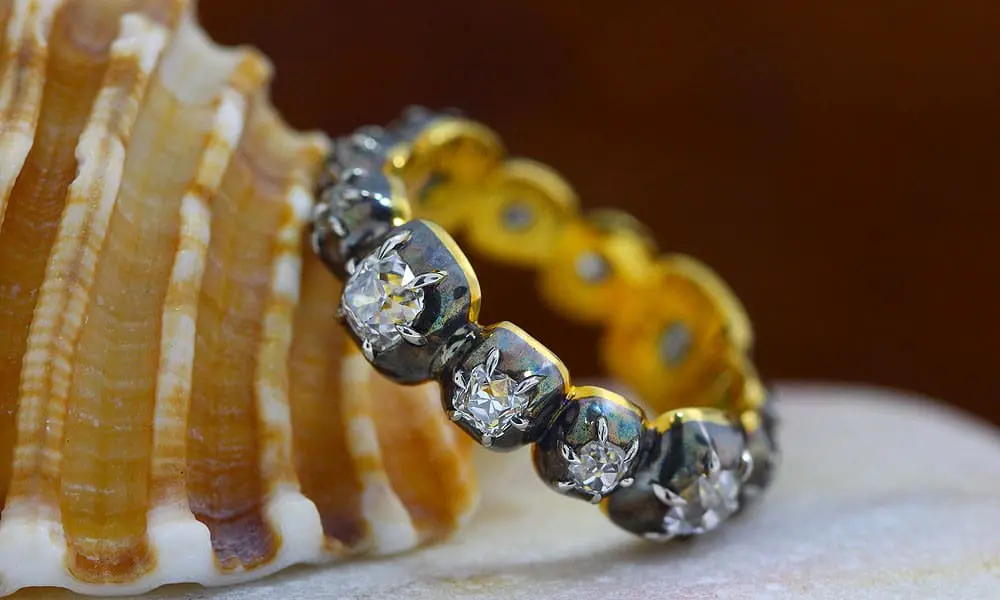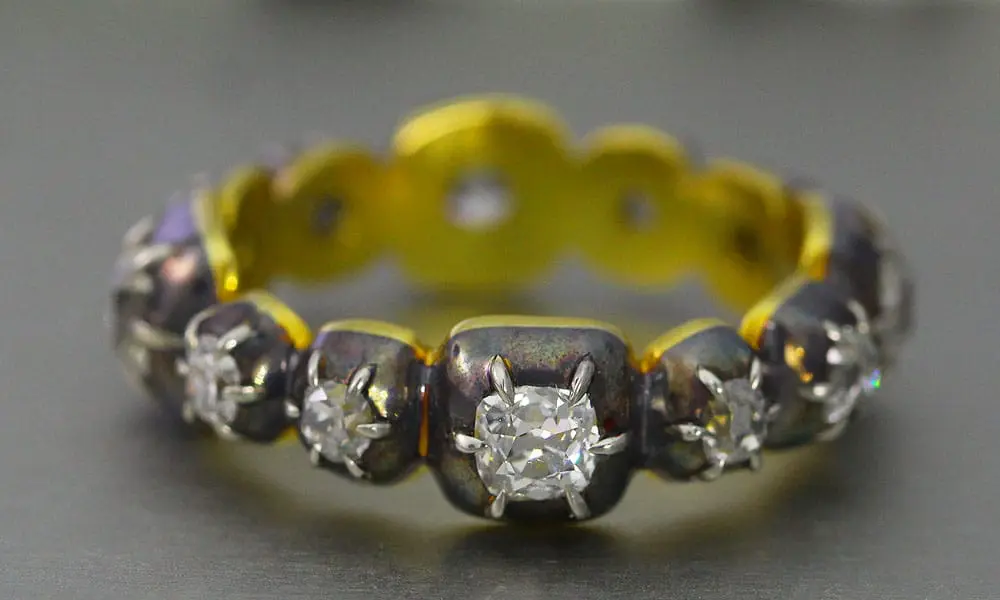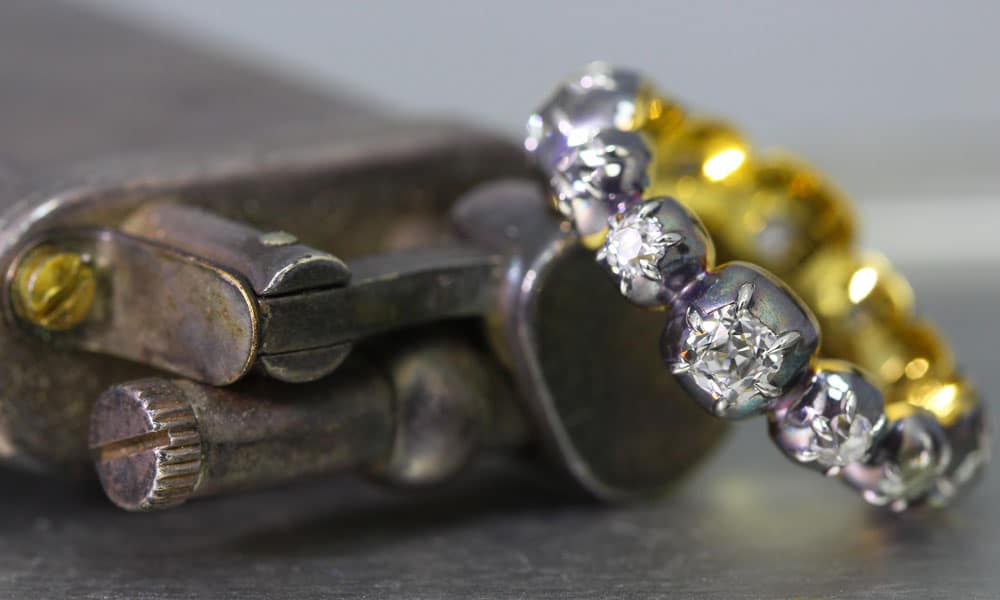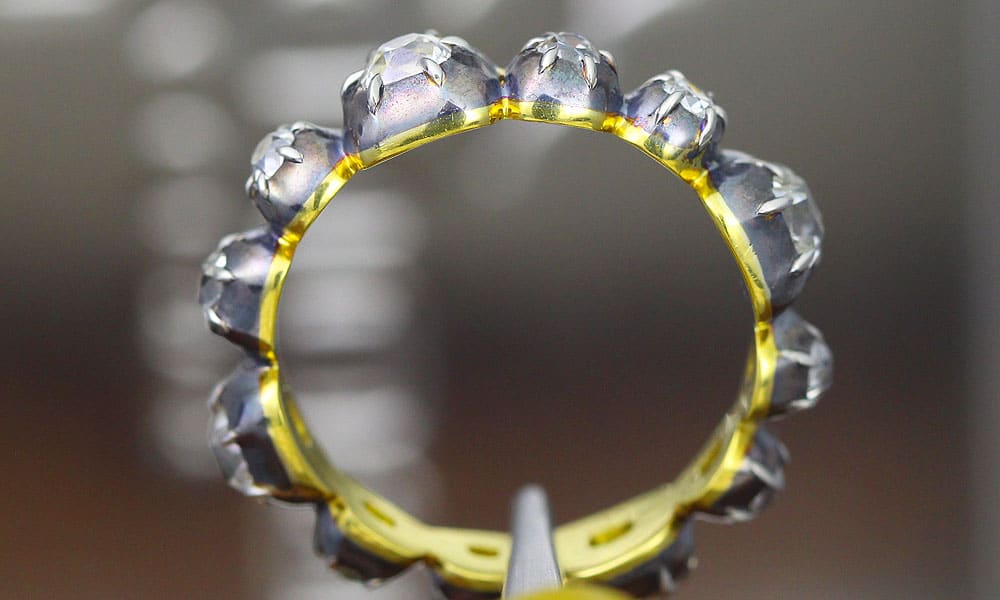 Details:
Creator: GemConcepts
4 Old Mine Diamonds cut by GemConcepts, 0.98 carat total.
8 Old Mine Diamonds cut by GemConcepts, 0.68 carat total.
Total gemstone weight: 1.66 carats
Oxidized silver, 22 kt gold and Platinum, 4.76 grams
Ring Size: 6 us
Price: USD 8,000
*Silver-topped gold was a standard setting practice originating around the middle of the 18th century – middle of the Georgian Era – which allowed silver setting to be backed by gold, the reason for this metal combination comes from the fact that silver alone would tarnish and if in contact with fabric or skin could leave discoloration-marks and/or stains. The gold does not oxidize and therefore would leave no marks.
This setting process continued to be practiced until the latter part of the 19th century when technology allowed the use of platinum for jewelry creations.
Oxidizing silver is a process where we treat sterling silver to a liquid called liver of sulfur. The silver's reaction transforms the outer layer into a dark patinated appearance which simply accelerates the natural silver tarnishing process. A controlled process application will allow a range of subtle spectral-color glares to be noticeable such as blues, reds, greens and more.
Over time and depending on the amount of wear you give your rings, the oxidized finish will change creating the look and feel Antique jewels usually display. As a general note, oxidized silver jewelry should not be cleaned with jewelry cleaning dips or polishing which can strip the blackened patinated surface. For cleaning, use a mild dish detergent and soft toothbrush with as little rubbing as possible.