An Elegant Three Stone Peruzzi Diamond™ Layout
A three stone layout. The cut is an innovative recreation of the first brilliant cut developed by 17th. Century Venetian lapidary Vincenzo Peruzzi. These Diamonds were shaped to delicate slightly curved square shapes with pointy corners.
Utilizing present technologies, we had the pleasure to re-design such a unique & classic brilliant shape by adding our own three dimensional proportions formula in order to achieve the beautiful play-of-light these unique Diamonds offer.
The three Peruzzi Diamonds™ were cut & polished by a sole cutter in order to achieve their matching shapes, faceting and play-of-lights so to compliment a three stone ring to its fullest potential.
The Diamonds offer a bright appearance derived from their Old Mine Brilliant faceting design which famously create medium to large flash events when in motion. Such flash events when reflecting their spectral color are more noticeable by our human vision when comparing the splintery flashes offered by present modern Diamonds cuts.
We added a short video to our Instagram displaying their flash effects in direct sunlight, You can view it HERE. 
Created from specially chosen colorless rough crystals which resulted in their matching colorlessness. GIA graded the center as an "F" color, SI1 clarity. The matched sides are basically identical in color.
Their transparent crystal is in our opinion fully eye clean, the SI1 clarity grade for the center is based on a small see-through feather located near the corner. As with most of our Diamonds, these also offer an amazing three dimensional view caused by its significant higher crown height balanced with its small table.
All three Diamonds possess a small to medium sized open culet which produces a Kozibe effect adding the characteristics of "old world" Diamonds to such an innovative cut. Their sleek shapes will with no doubt create a unique and different look in today's square cut option offerings.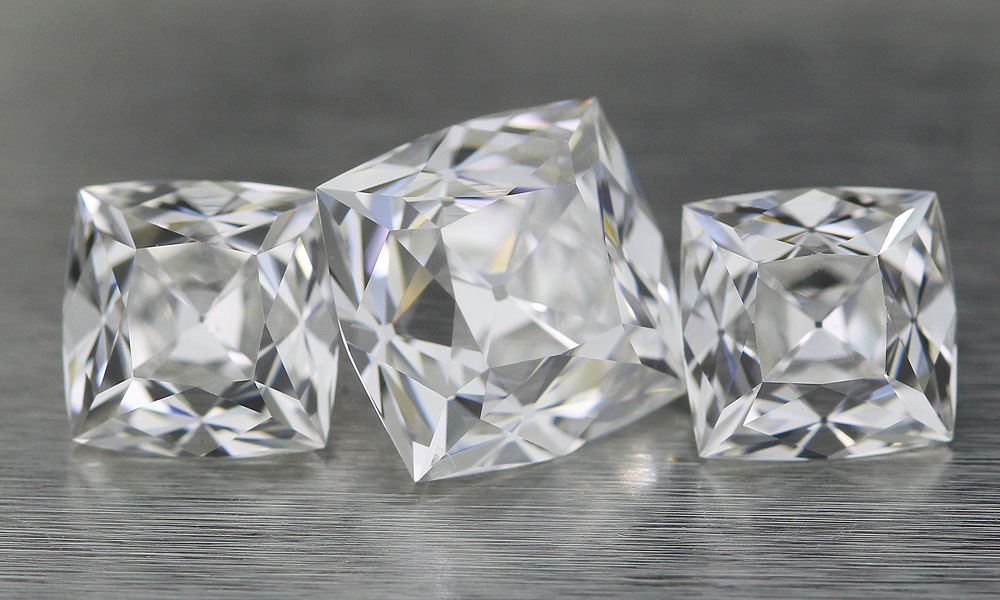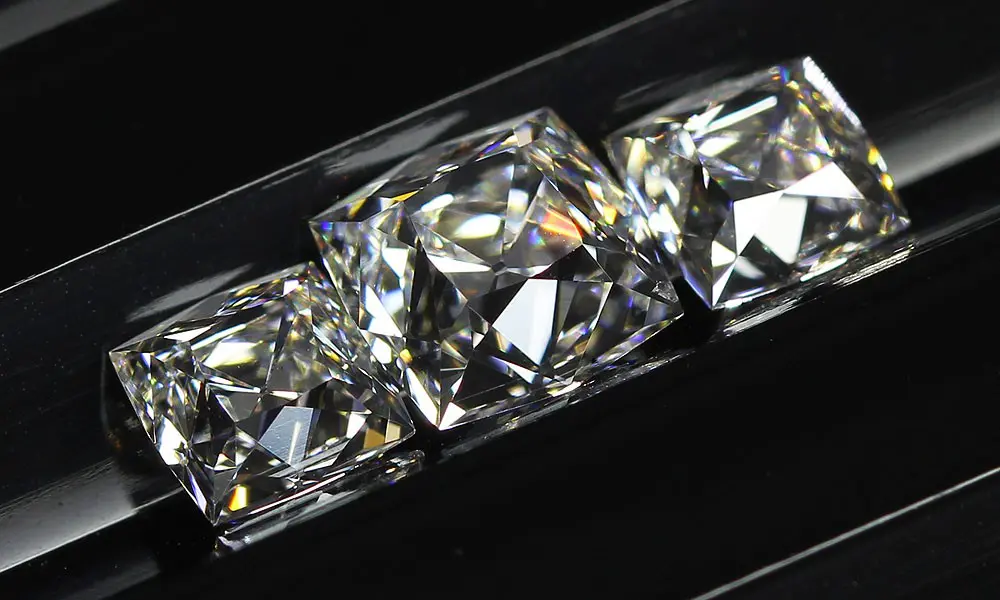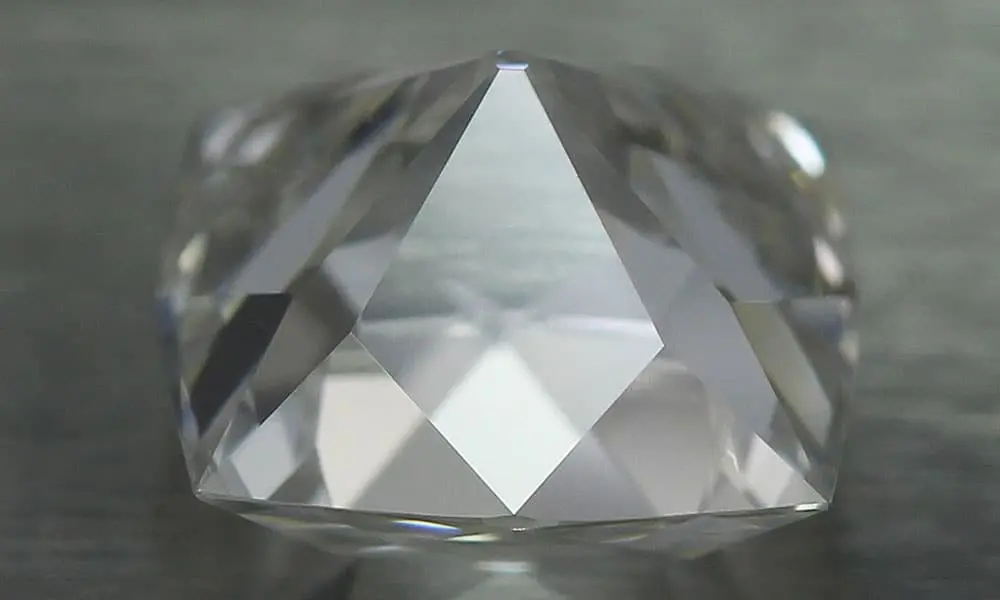 Our motto is to bring to market beautiful, unique and specialty cuts. Our Gem descriptions try to let you envision the beauty of the Gem and its attributes.
On non-Laboratory graded Diamonds we try to relay our grading estimations as realistic as we can, any client who wishes to have the Diamonds graded by GIA Laboratories we will be happy to submit for grading.
We are aware that gemological information is important to our clients so we offer grading reports as a supplement only. We do not guarantee any of its gemological conclusions or grading.
GIA gemological findings: Center
Report No: 2171715431
Weight: 1.02 carat
Shape: Cushion Brilliant
Dimensions: 5.73x5.71x4.23mm.
Color: F
Clarity: SI1
Our gemological findings: Sides
Weight: 0.546 carat
Shape: Peruzzi Diamonds™
Dimensions: 4.55x4.54mm
Color: F
Clarity: VS2
Weight: 0.515 carat
Shape: Peruzzi Diamonds™
Dimensions: 4.53x4.46mm
Color: F
Clarity: VS2
Total Weight for the suite: 2.08 carats