Octavia Diamond™
A beautiful Octavia Diamond™ of 1.226 carat weight, colorless and in our estimation a VS or better clarity. Cut to a stringent three dimensional symmetry formula to exhibit a maximum play-of-light a Square Emerald Step Cut design can potentially offer.
The Octavia was developed and brought to reality by Yoram Finkelstein & Karl Keith in 2009. The development of the Octavia Diamond was executed in the public domain on Pricescope.com the leading Diamond education and consumer advocacy website.
Read more about it:
The unique story of the cut that eventually became the Octavia Diamond
The Jewelry Industry Evolves on the Internet Due to a Bold Move on Pricescope.com
A classic Square Emerald facet design consisting an innovative proportion set unlike any Square Emeralds on the market currently. Cut with an extremely high crown and small table which works in harmony with a formulated pavilion design which is responsible for the unique play-of-light this cut offers. unlike the elongated flashes generic step-cut designs usually offer, this cut offers an orchestrated light performance which some say rivals the light performance of excellent round brilliant cuts.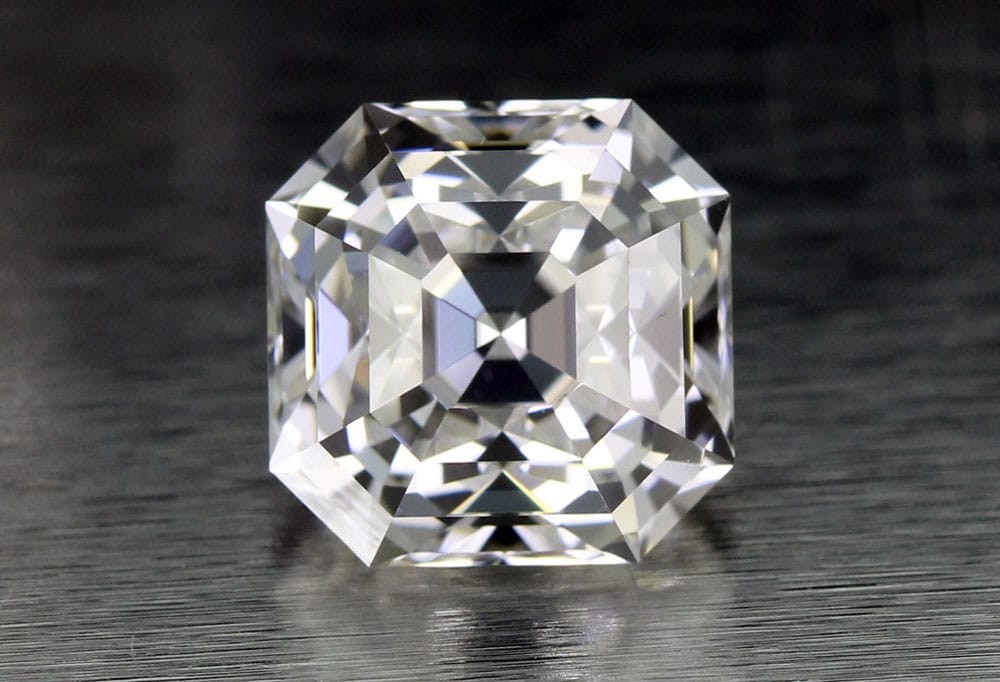 Our motto is to bring to market beautiful, unique and specialty cuts. Our Gem descriptions firstly try to let you envision the beauty of the Gem and its attributes.
On non-Laboratory graded Diamonds we try to relay our grading estimations as realistic as we can, any client who wishes to have the Diamonds graded by GIA Laboratories we will be happy to submit for grading.
We are aware that gemological information is important to our clients so we offer grading reports as a supplement only. We do not guarantee any of its gemological conclusions or grading.
Our grading findings:
Weight: 1.226 carat
Shape: Square Emerald Cut (Octavia Diamond).
Dimensions: 6.00 x 6.00 x 4.51 mm.
Color: F
Clarity: VS or better