A Rare & Petite Three Stone Old Mine Suite
Featuring a unique suite consisting three antique replica Old Mine Cut Diamonds. Centering is 0.704 carat Old Mine Cushion flanked by a pair of naturally fancy colored 0.351 carat (total weight) Old Mine pears. These Diamonds were cut with the philosophy driven by cutters of the old days.
No technologies were utilized in the planning and cutting of these Diamonds. They were each planned and cut on their own merits. Visually we were able to bring the genuine old feel and asymmetrical wonders of the cuts.
Our extensive knowledge in the field and our freestyle cutting techniques are responsible for their pleasantly slightly mismatched shapes and off-centered proportions which in our opinions add to its unique mystery & character. Features like tiny naturals (delicate rough skin) and minor nicks were left in the girdle area with that specific purpose in mind.
The Old Mine Cushion we picked for the center is according to all gemological sense a Diamond of "first water", its crisp colorlessness is a perfect match to its incredible limpid and transparent crystal, like we mentioned, a Diamond of pure water. Completely loupe clean internally.
Two unique Old Mine Pears which are flanking this wonderful center possess a true, natural and rare color combination, we encountered complications transmitting its true visible color via photography. Since all of our pictures are untouched (no Photoshop) we find it a great challenge to relay the genuine colors we notice live (especially when flanking a colorless contrasting Diamond).
Such colors also have a certain chameleon effect which keep changing to most lighting environments. Everything we tried didn't justify the orange 🍊 color these Diamonds possess in most natural lighting environments. The pictures transmitted a yellower hue than these Diamonds really possess.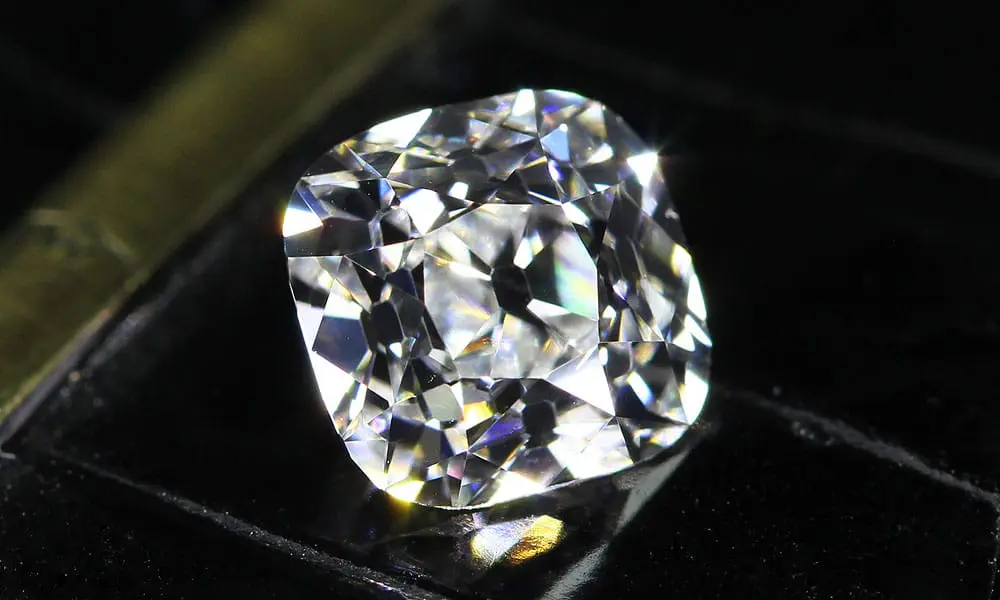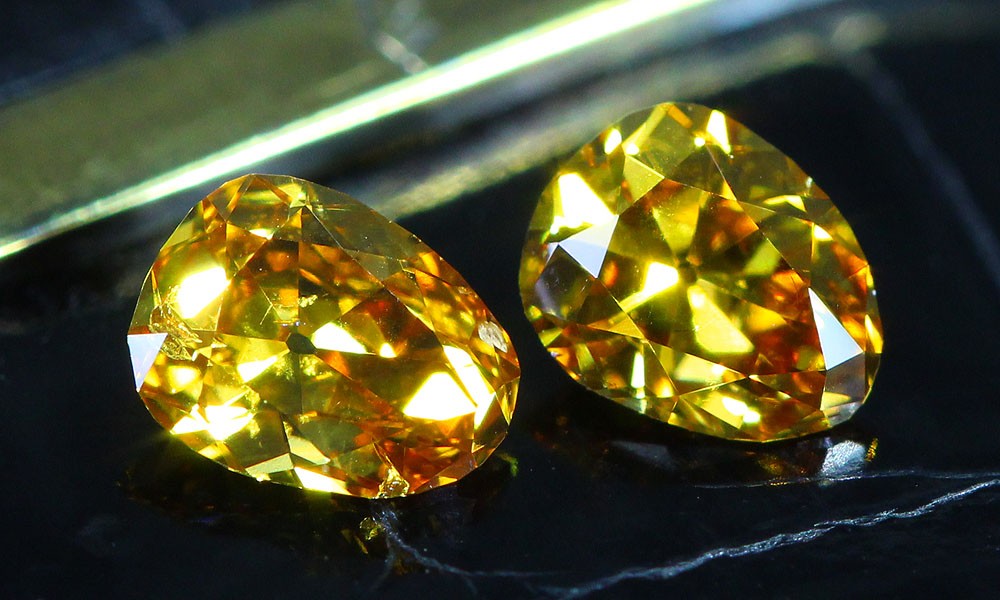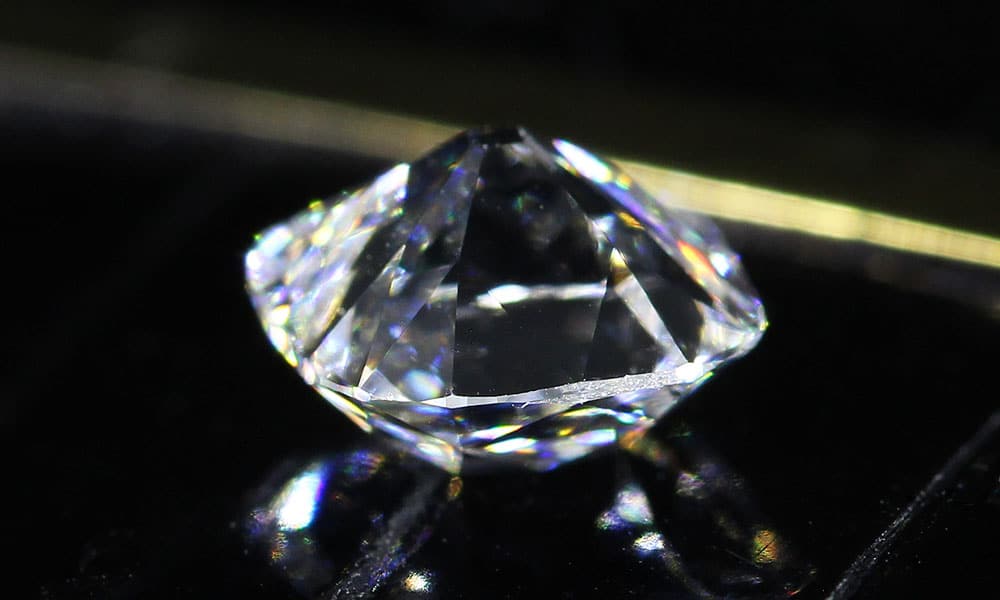 Our motto is to bring to market beautiful, unique and specialty cuts. Our Gem descriptions firstly try to let you envision the beauty of the Gem and its attributes.
On non-Laboratory graded Diamonds we try to relay our grading estimations as realistic as we can, any client who wishes to have the Diamonds graded by GIA Laboratories we will be happy to submit for grading.
We are aware that gemological information is important to our clients so we offer grading reports as a supplement only. We do not guarantee any of its gemological conclusions or grading.
Our grading findings:
Total weight (for the three Diamonds): 1.055 carats.
Center Diamond Shape: Old Mine Cushion (Old Mine Brilliant).
Side Diamond shapes: Old Mine Pears (Modified Pear Brilliant).
Dimensions Center Diamond: 5.15x5.10x3.56mm
Dimensions Side Diamonds:
4.20 x 3.24 x 1.72mm
4.14 x 3.29 x 2.05mm
Center Diamond Color: F or higher.
Side Diamond Colors: Natural Deep Brownish Yellow-Orange.
Center Diamond Clarity: VS1 (due to the naturals and nicks responsible for its patina).
Side Diamond Clarities: SI1 & SI2 (no dark eye visible inclusions).