A Unique Pair of Old Mine Pear Cut Diamonds with an antiquated patina
Offering this unique mismatched pair of Old Mine Pears.
Presently to locate a nicely matched pair of modern pear shaped Diamonds is no easy task even with present abundant Diamond availabilities, just try to imagine how rare it must have been to locate a matched pair in past eras. When found, it was considered a rare occasion which commanded hefty premiums.
This pair, cut to exhibit a genuine look and feel of the antique Old Mine Pears, was cut to old-day traditions. Both Diamonds were cut by a single cutter which followed the shape dictated by the original Diamond rough, just like they were executed in the yesteryears, no innovative technology was used. Each rough Diamond brought its own natural limitations which needed to be tackled on the polishing wheel.
The end result is a beautiful mismatched pair full of character which would have been considered perfect in the old days.
Their shapes are a bit off, one of the pair still possesses natural marks left by the cutter in order to allow resemblance (indentified in images). Proportion-wise they both possess the requirements to display the old world visuals but they differ in most all other aspects while still offering the visuals of yesteryears.
Both Diamonds designed from ultra flat rough *resulting in a pair which looks and feels significantly larger than your usual pear shape availabilities.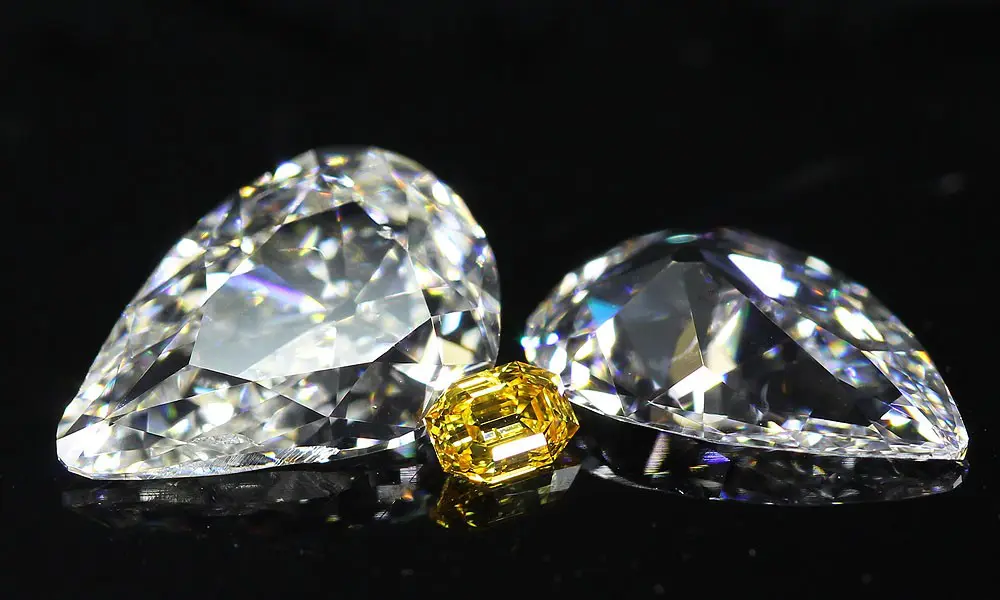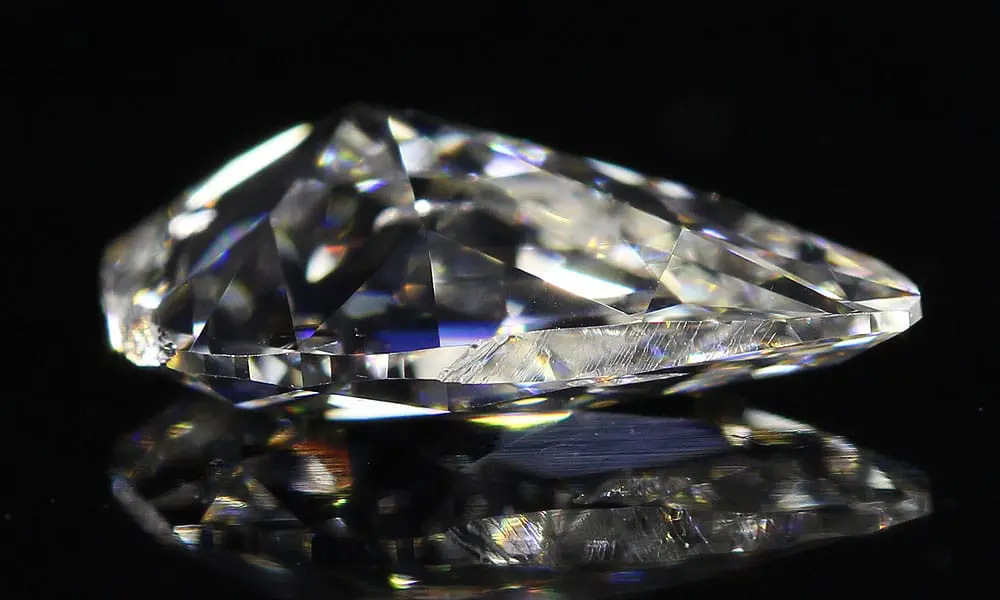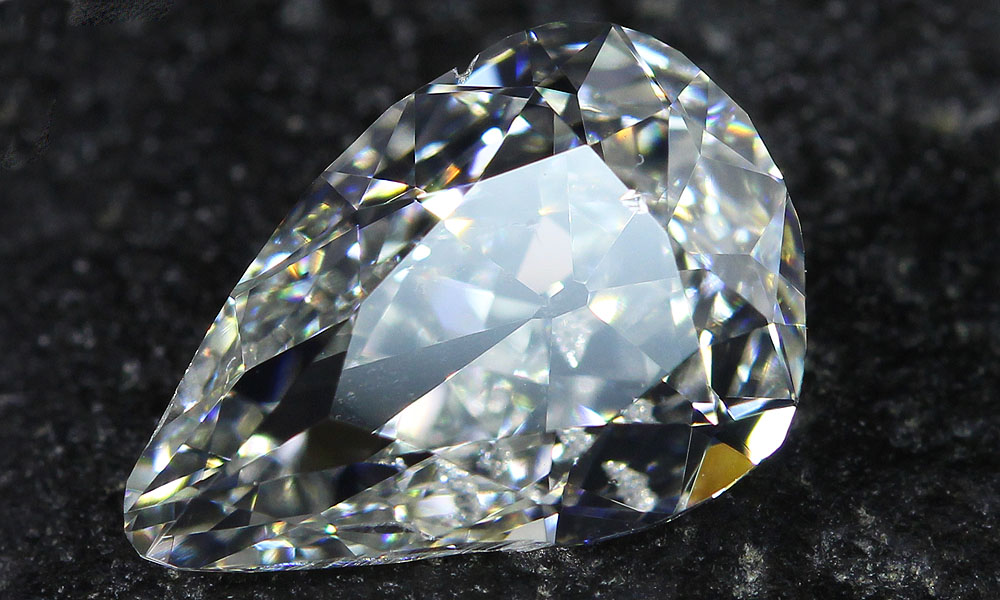 Our motto is to bring to market beautiful, unique and specialty cuts. Our Gem descriptions firstly try to let you envision the beauty of the Gem and its attributes.
On non-Laboratory graded Diamonds we try to relay our grading estimations as realistic as we can, any client who wishes to have the Diamonds graded by GIA Laboratories we will be happy to submit for grading.
We are aware that gemological information is important to our clients so we offer grading reports as a supplement only. We do not guarantee any of its gemological conclusions or grading.

Our grading findings:
Weight: 0.932 carat
Shape: Old Mine Pear
Dimensions: 8.73 x 5.90 x 2.80 mm.
*Total Depth: 47.5%
Color: Approx H-I
Clarity: nice SI2
Weight: 0.750 carat
Shape: Old Mine Pears.
Dimensions: 8.73 x 5.90 x 2.32 mm.
*Total Depth: 39.3%
Color: Approx G-H
Clarity: SI1
Total Weight – 1.682 carats