A beautiful and innovative Old Mine Cut Diamond
This Old Mine Cut Diamond, an earlier version of the branded line called August Vintage Cushions which are cut to display maximum light performance based on its proportion formula while keeping the "Old Cut" look and appearance.
This Diamond enjoys a unique icy appearance which in the old days would with no doubt be classified as a Diamond of "first water".
It's crystal is so translucent and free of any internal inclusions (at 10X magnification) and when combined with its stringent 3D optical symmetry creates a play of light unreal for such a small Diamond. A genuine delight to the eyes.
This 0.712 carat Diamond measures at a 5.35 x 5.22 mm. diameter and as with all our Diamond, this also possesses a high crown combined with a small table which allows the Diamond pop out of its setting for the viewers enjoyment.
The Diamond also boasts an open culet creating the "Kozibe" optical effect, a reflective spread of the culet facet throughout the crown area of the Diamond.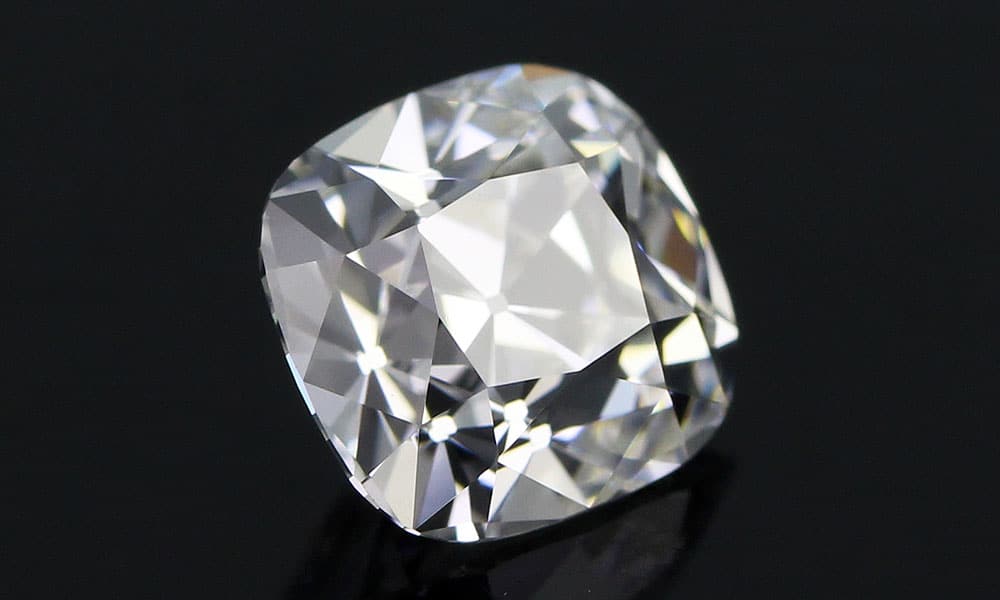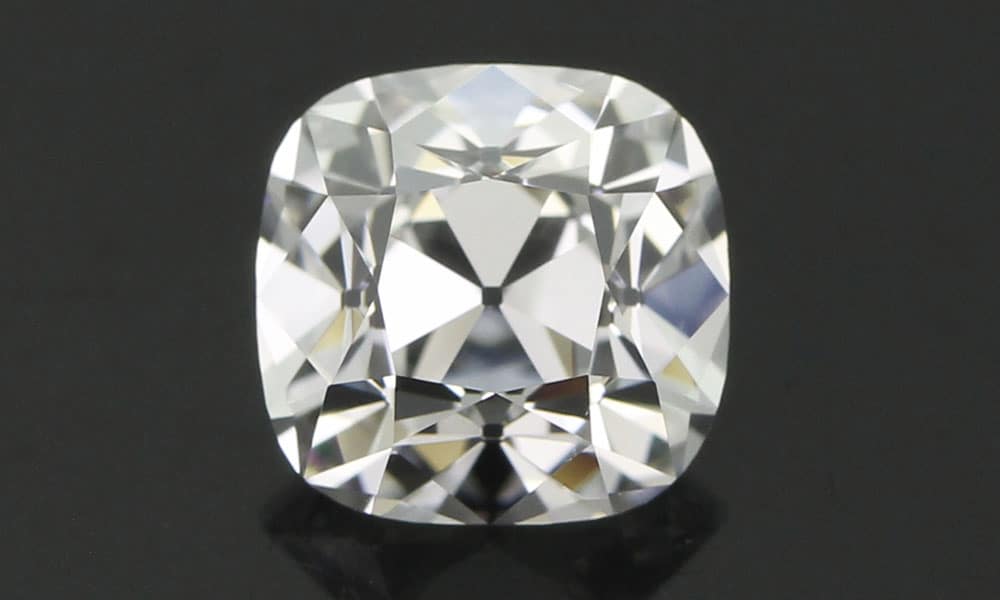 Our motto is to bring to market beautiful, unique and specialty cuts. Our Gem descriptions firstly try to let you envision the beauty of the Gem and its attributes.
On non-Laboratory graded Diamonds we try to relay our grading estimations as realistic as we can, any client who wishes to have the Diamonds graded by GIA Laboratories we will be happy to submit for grading.
We are aware that gemological information is important to our clients so we offer grading reports as a supplement only. We do not guarantee any of its gemological conclusions or grading.
Our gemological findings:
Weight: 0.712 carat
Shape: Old Mine Brilliant
Dimensions: 5.35 x 5.22 x 3.55mm.
Color: D-F
Clarity: VS+
Price: 3,975 USD