Square half carat French Cut Diamond
Perfectly square, split corner French Cut Diamond.
Cut to mimic Art-Deco Era French Cuts which were popular in the 1910-1930's.
This 0.53 carat Diamond has a slight yellowish tint which adds to its vintage appeal.
It possesses an uncommon high crown height we are proud of which we call "the sculpture effect". An old school feature which not only allows a play of light from the internal facets but also lets the viewer enjoy a three dimensional light reflective visual created from its sharply cut crown facets and small table.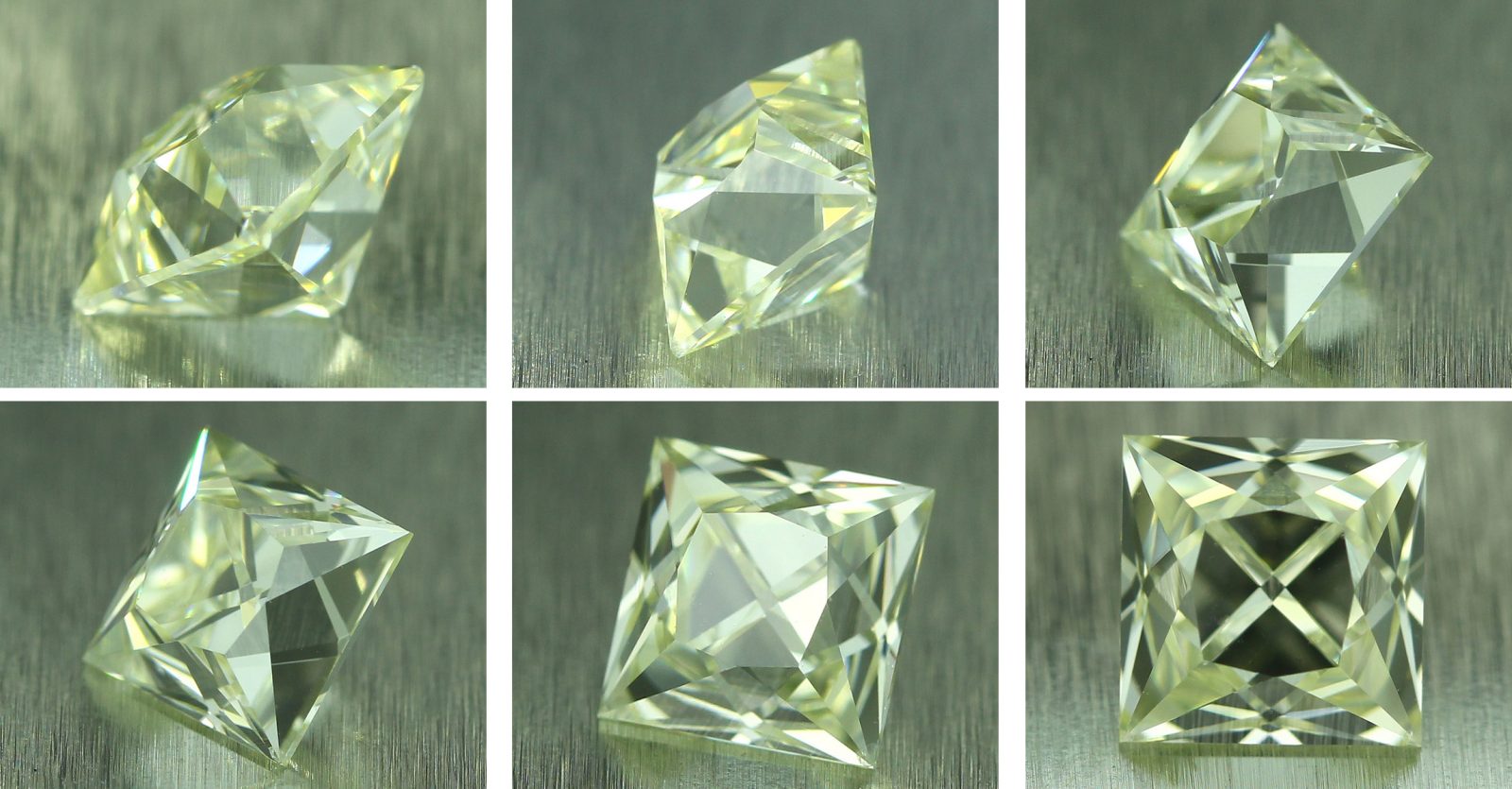 Our motto is to bring to market beautiful, unique and specialty cuts. Our Gem descriptions try to let you envision the beauty of the Gem and its attributes. We are aware that gemological information is important to our clients so we offer grading reports as a supplement only. We do not guarantee any of its gemological conclusions or grading.
GIA gemological findings:
Report no: 1269284102
Weight: 0.53 carat
Shape: Square Modified Brilliant
Dimensions: 4.32 x 4.27mm.
Color: N
Clarity: VS2
Price: 1,300 USD