Featuring a 2.14 carat colorless Vintagey Asscher Cut Diamond
This Diamond displays the best of both worlds, can't miss its older cut, feel and look as it was designed to the proportions of the old days (circa 1920's) which were popular in the Art-Deco Era. A total geometry look with today's symmetry precision which rivals most modern excellent cuts on the market today. A true Gem!

This Asscher Cut is by all means a crisp colorless Diamond. We mention crisp because it possesses strong blue fluorescence which reveals its viewer a beautiful limpid crystal water just like the beautiful "Old Mine" Emerald Cuts that were displayed in the "old days" . The material is just splendid. The blue is unnoticeable.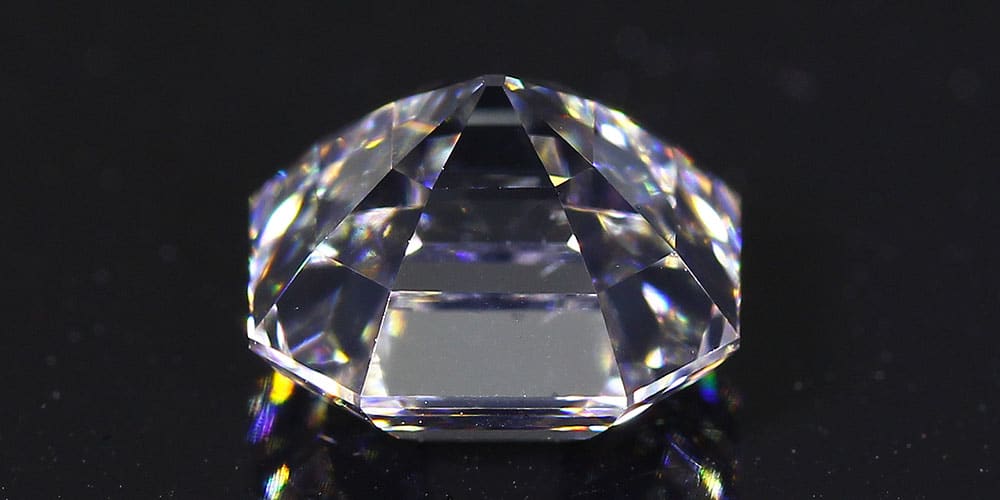 Our motto is to bring to market beautiful, unique and specialty cuts. Our Gem descriptions attempt to let you envision the beauty of the Gem and its attributes. We are aware that gemological information is important to our clients so we offer grading reports as a supplement only.
We do not guarantee any of its gemological conclusions or grading.
GIA gemological findings:
Report no: 1253782931
Weight: 2.14 carat
Shape: Cut-Cornered Square Step Cut
Dimensions: 7.22 x 7.20 x 5.05 mm.
Color: G
Clarity: VS1