A Beautiful Antique Old European Cut Diamond
We are offering this beautiful 8.72 carat Antique Old European Cut Diamond.
Estimated to be cut around the early part of the 20th century, this diamond displays a beautiful bright appearance for the yellowish body color it possesses.
Clarity wise, we and a few more gemologists have graded this Diamond as a VS2, but GIA called it an SI1, probably one of the nicest SI1's I ever encountered.
Spreading out to over 12mm in diameter which is a significant size for any Diamond these days.
In short, this Diamond displays a much better visual than what the grading report shows and/or claims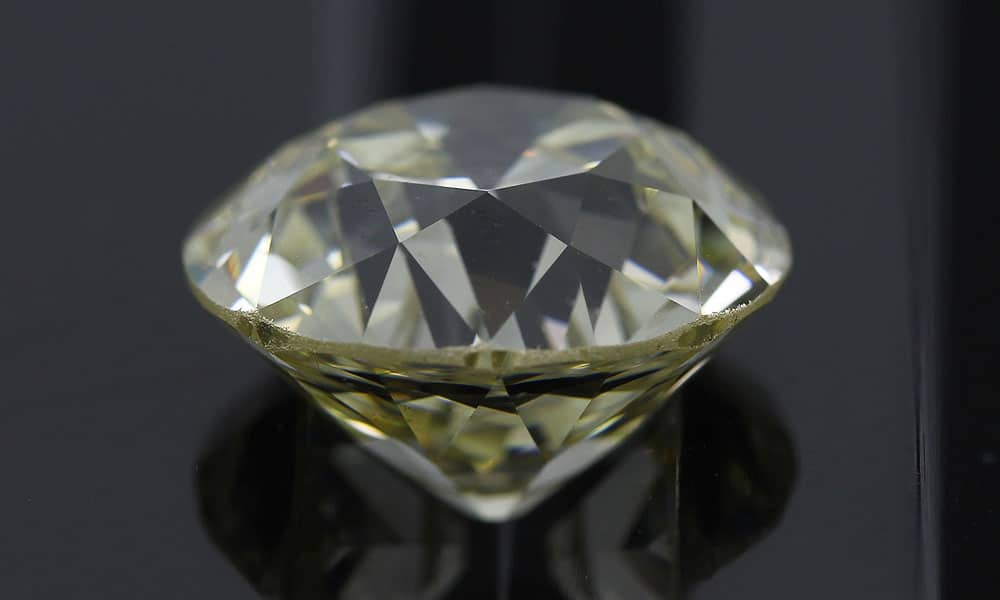 Our motto is to bring to market beautiful, unique and speciality cuts. Our Gem descriptions attempt to let you envision the beauty of the Gem and its attributes. We are aware that gemological information is important to our clients so we offer grading reports as a supplement only.
We do not guarantee any of its gemological conclusions or grading.
GIA Laboratory Gemological Findings:
Report No: 2185556159
Weight: 8.72 carats
Shape: Old European Brilliant
Dimensions: 12.46x12.97x8.16mm.
Color: S to T range
Clarity: SI1
Polish: Very Good
Symmetry: Fair