A short story telling of a unique order just about to be completed, the order calls for seven matching quarter carat Old Mine Cut diamonds, in warmer J-K-L colors not necessarily for a lower price but more importantly to match a certain jewel design.
Why unique you are probably asking, well, firstly most of our custom cut orders are for colorless material (D-G colors), this specific order, called for a matching layout of slightly yellowish tinted diamonds, a unique process for us as it requires the matching of tinted polished diamonds from natural raw materials.
In a usual scenario, a client would call a supplier and within 24 hours have their order delivered to their doorstep. But when it comes to custom orders, such need to be crafted from scratch! As will be revealed in this short story.
Processing such an order requires the purchasing of rough diamonds, a first challenge. There are usually two ways about purchasing rough diamonds, either entire (or partial) lots/parcels or by choosing potential rough candidates from lots. The latter usually commands significant premiums, and even then, allowed only on rare occasions.
Not really a standard practice in the diamond industry. But that is for another story!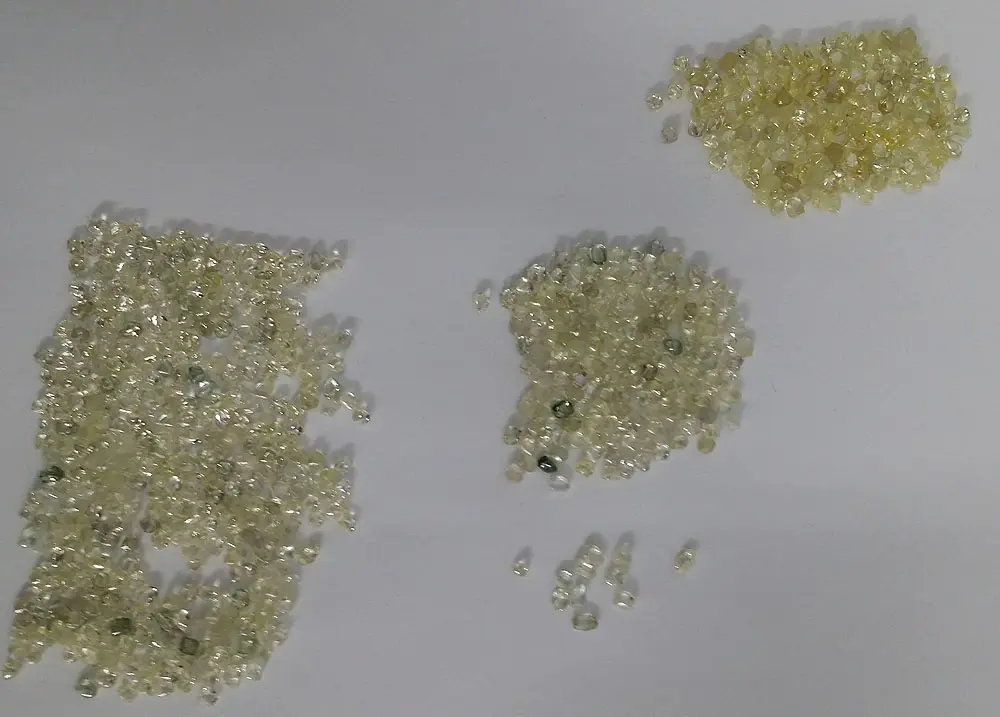 Image 1- The original rough parcel (approx. 500 diamonds) after initial color sorting to show the color range possibilities within this parcel
Image 2- Another viewpoint of the assortments
The first task is screening for diamonds which are close or within a narrow range of color saturations fitting the order requirements. As documented in the images, the color variety in such a lot can range from near-colorless (G-H) to dark yellow on the fancy yellow border. But generally speaking, when viewed from above (see images 1 & 2), the overall color assortment of this parcel is on the yellowish side.
Matching subtle color nuances from natural raw material depends greatly on the experience and acquaintance one has with raw materials. In its rough state, not every yellow is actually a yellow etc., probably one of the reasons we require at least a three color range allowance for custom work. (see image 3)
Image 3- Studying and matching the colors of rough diamonds
After the initial color screening, it is important to locate correct individual diamond weights which at the end of the process will yield a quarter carat Old Mine Cut. Bear in mind, a rough lot as documented in this story will carry a weight range between 0.35 to 0.65 carats per diamond.
Correct diamond weights are a crucial aspect of the overall process, starting with heavier diamonds would force higher material cost, longer cutting process and higher weight loss ratio. Not something affordable these days.
Usually diamond planners and cutters will attempt to yield the largest possible polished diamond from an individual rough, this was a main objective for hundreds of years, and to date, is still a natural line of thinking with most cutters.
In this story which is the case with all our custom orders, our process is unique and somehow a antithesis to the general norm. Since we do offer custom orders of our various diamond cuts, this requires us to search and locate exact rough diamonds to fulfill the orders we receive. Any misjudgement translates to time and monetary loses.
This order calls for seven Old Mine Cut diamonds matched on all their aspects,
their individual weights, measurements & shapes, proportions, colors, clarity, and last but most important in my opinion, their play-of-lights, their luster. These need be achieved by seven specially chosen rough diamonds which are chosen for the task.
After the preliminary sorting, we study the chosen diamonds from a much closer approach, we loupe each rough diamond for the right shapes and structures, then delve deeper into their internal macro world to identify any limiting irregularities.
Irregularities exists in almost every natural rough diamond, these are either internal or external features that need to be taking into account as they can easily alter plans unexpectedly.
Figure 1- Old Mine Cut being allocated in 3D rough model
At this stage, we are down to fourteen (see image 3) potential rough candidates where from those, seven "ones" (see image 4) must be finally determined. This is also where the most time consuming part of the process starts, the actual planning and preparation for the cutting and polishing.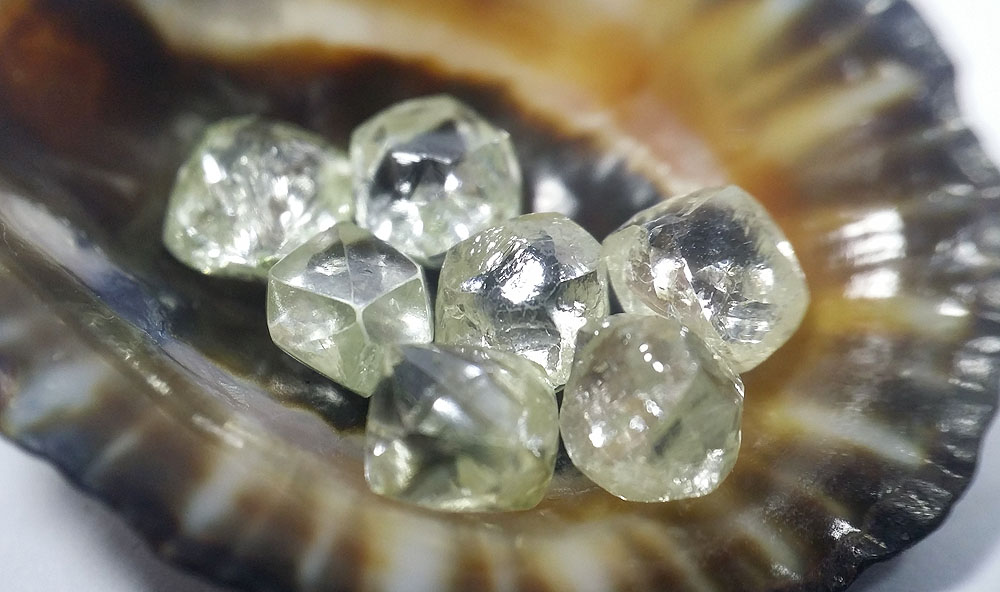 Image 4- The seven chosen rough diamonds
Each diamond gets 3D scanned numerous times to create an accurate 3D model of the rough diamond. Only then can we start the actual planning of the Old Mine Cut diamonds. We virtually position, shape and plan the proportions required within the 3D model. (See fig. 1)
When the planning is successfully completed, we proceed with laser marking the rough for the actual cutting process. (See image 5) The marking allows the craftsman to cut within our planned boundaries.
Image 5- Seven rough diamonds ready to be scanned, 1(far right) is laser marked
The actual cutting of the diamonds
Moving forward with the actual cutting of the diamonds, we proceed with the sawing (partition) of the table top, this crucial step sets the table position de facto. This will act as a base and will limit our chances for mistakes further down the cutting process. (See image 6)
With the table position in place, the diamonds are ready to be handled by one of our craftsmen who proceeds to cut & polish the diamonds. Each order and the diamonds it entails get handled by a single craftsman. This is a rare practice in present day "assembly line" diamond manufacturing norms (where each diamond can be handled by 6-7 cutters). Each one of our diamonds gets cut & polished from start to finish by one craftsman.
Image 6- Seven planned & marked rough diamonds, the red inking indicate table position marks
When the diamonds are finally successfully completed, they arrive back to the office for cleaning and quality control, first they undergo a boiling process to clean off any left over factory residues.
When cleaned, I now can visually check their cut/finish, order specifications and more importantly, the minute details which I find so crucially important. Each and every completed diamond gets my personal stamp of approval before leaving to its final destination.
Nature has plans of its own…
Since we are writing about purely natural materials, nature had a minor change of plans for us, during one of my visits to the cutting facility to check their progression, I noticed some color inconsistencies (Image 7) which kept my curiosity up.
Image 7- The seven diamonds in their semi-polished state at the facility
It turned out that I was right, two of the seven completed Old Mine Cut Diamonds turned out G-H in color (could have been worse). This in turn, required me to again repeat the process to pick two additional rough diamond candidates to replace the colorless ones which didn't fit the order. (See image 8)
Image 8- Two (left) are G-H color, 5 (center) passed, marked rough (right) for the exchange
Such mishaps are part of the creation process. If you don't do you won't fail.
Of course such occurrences are never on our client responsibilities, in this scenario all will end well. Everybody wins, I get to deliver another order to a happy client and decided to create a beautiful pair of colorless Old Mine Cut earrings for my 13 year old daughter's birthday coming up next month. (See image 9)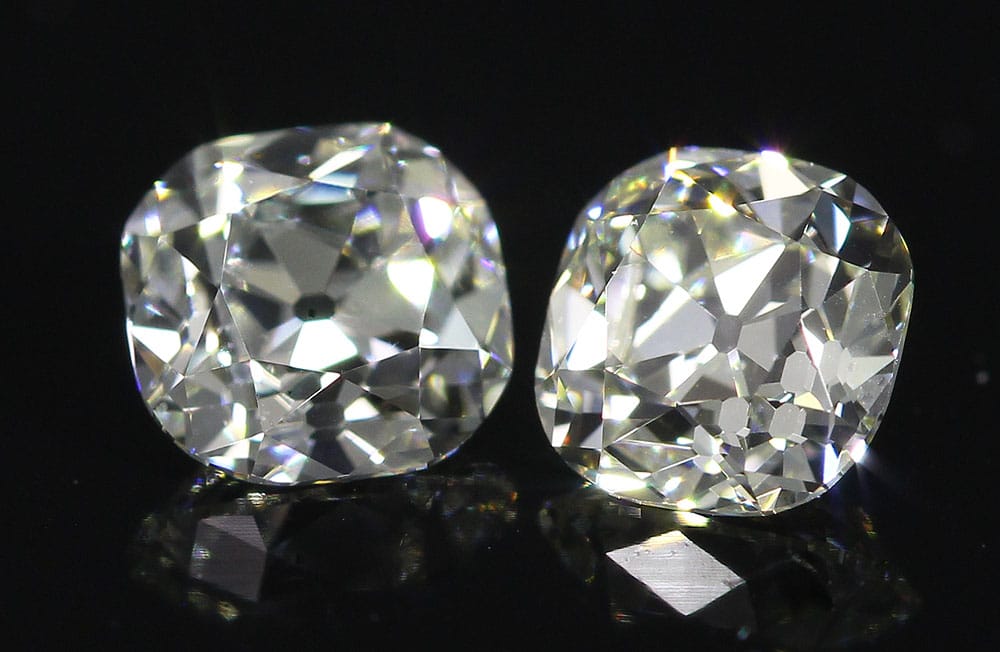 Image 9- The pair of G-H colored Old Mine Cuts to become my daughters earrings
PS
As mentioned above, most of our custom orders are in the colorless range, when agreeing to take this order, I decided to document the process because of its uniqueness of designing and cutting to a color shade match from the natural raw materials themselves.
I must admit, such challenges (and others) always get my curiosity picked. I really enjoyed this unique journey, especially tackling the unexpected changes which nature had for us, nature does have plans of its own!
PS2
As my wife says, "from everything bad comes something good" so did in this case. As I was looking for two new rough diamonds to exchange with the colorless pair, two darker yellow rough diamonds caught my eye (see image 10). There they were, resting quietly between the hundreds of rough diamonds, what appeared to me like a natural pair of potentially fancy yellow rough diamonds. Their weight and shapes offered a potential to yield a nice pair of "……". I purchased them as well….
Image 10- a pair of fancy yellow rough diamond crystals