A beautifully crafted Antique Platinum Old Mine Cut Diamond ring
A new acquisition, an antique platinum Old Mine Cut diamond ring halo'ed by 23 tiny Old European Cuts of approx 1.30mm diameter.. The center Old Mine is *estimated at approximately 2¾ carats based on approximate measurements of 8.15×8.15×5.38mm. Six additional antique European Cuts decorate the shoulders.
Based on our *estimation (mounted ring), we conservatively estimate the quality of the Old Mine Cut Diamond at near colorless (I color) mildly noticeable in the profile view only and VS2 clarity. We find the diamond was cut to beautiful proportions justifying the bright appearance and beautiful play of light this Old Mine Cut displays.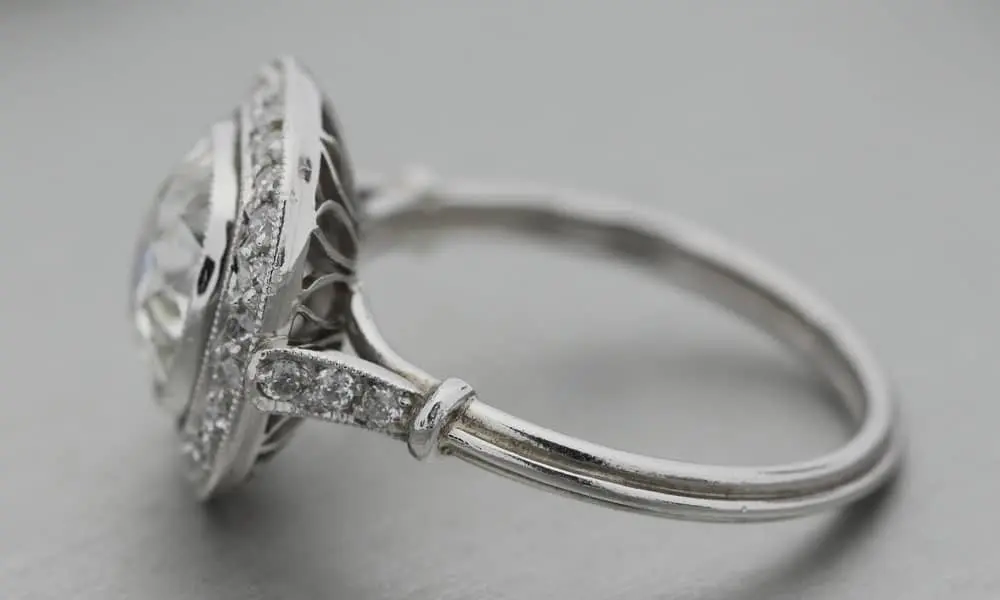 *Estimated details:
1 Antique Old Mine Diamond, 2.70 carat approximately
29 Old European Cut Diamonds, approximately 0.30 carats total weight
Total weight Diamonds: 3.00 carats approximately.
Platinum: 4.3 grams
Ring size: 7us
Price: USD 27,500
*Estimated based on the mounted jewels.